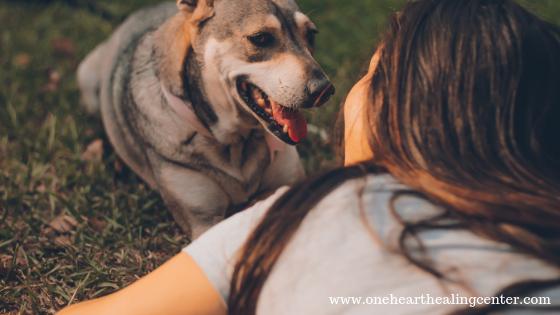 Want to deepen the communication and relationship with your animals but feel you could use some support or tips to do so? Sandy Rakowitz is the answer.
Here are the most frequently asked questions about animal communication.
Q. What is Animal Communication?

A. Animal Communication allows us to experience the depth of our animals thoughts, feelings, behaviors, desires, preferences, motivations, and purpose in life.
Animal Communication helps animal lovers understand and connect with their animals more deeply – both living and those who have passed on. Sandy has the ability to communicate with animals telepathically to help people see things from the animal's point of view to:
Understand their perspective

Find out your animals' needs, feelings and thoughts about a situation

Clarify things your animal loves and dislikes

Understand perspectives between multiple animals

Uncover insights to puzzling issues

Discover your animal's experiences with an illness or injury, old trauma, abuse or fears

Prepare an animal for transport to the Vet, shows, trips & vacations

End of Life Care and Hospice Support

Communicate with animals who have died

Get Confirmation of your own intuitive knowing

Receive Tips in improving communication with your animals

Deepen the bonds between you and the animals you love!
Communication with animals is not much different than communication between humans. Though with Animal Communication, the exchange occurs via images, thoughts, emotions and words that are heard, seen, sensed and felt telepathically rather than with words like you and I speak out loud. Sometimes the conversation is filled with humor. Other times fears, details of daily life, deep insights or heart felt expressions are communicated.
Each animal will convey their steroids own personality, preferences, and purpose, just like humans. Some animals have advice and much to say for their people, and others will be rather quiet and stoic. The main difference is that this conversation is telepathic rather than verbal.
Q: What happens in an animal communication session with Sandy?
A: In your first session you will be asked to give the species, age, name, color, markings and current concerns; what has worked previously, what has not worked. Â Sandy will often ask other clarifying questions that help her tune in with your animal. Â She introduces herself, and asks permission to speak together. Â
She finds out what the animal wants to convey, and then will ask questions based upon the person's focus of what they would like to know.
Sandy relays information back and forth between the animal and the person giving each other. Â She acts as a bridge between the animal and their person to better understand one another. Â Solutions, resolutions and changes usually evolve through the conversation.
When needed, additional modalities will be drawn upon such as energy healing science. Â Â Sandy will assist the person in learning to apply Tellington TTouch, using flower essences, essential oils. She will reference additional resources as needed.Â

Sandy will give supportive practical steps to follow after your session.
Q: Does Sandy work with a photograph for phone sessions?
A. Sandy does not need a photograph of your animal prior to working together. Â
Q. Who does Sandy work with?
A: * Animal lovers and Animal Care Professionals who are forward thinking
* People who want to learn more about their animals, how they are feeling, thinking, their health, your relationships together.
* Those interested in deepening their spirituality through and with animals
* Spiritual seekers who feel stuck or frustrated, who are ready and able to take action, follow through with suggestions, and move forward in their lives
* Anyone who wants to enhance lives and make a difference in the world by living with, working with, communicating with and loving animals. Â
* Those who are currently able to make both the time commitment and financial investment in order to take action.
Q: Does Sandy communicate with deceased animals?
A: YES! Â Connecting with and communicating with animals who have passed over is one of her specialties – in addition to helping people resolve behavior issues with animals!
 Sandy is adept at helping people process their feelings, and learn more from their animal. Sometimes there is guilt, confusion, or uncertainty about end-of-life care, decisions that are made, what has happened after an animal has left their body, what was their transition like, or not feeling their connection with their animals.
This is a very sacred time after the loss of a loved one. Sandy has specialized skills, training and experience in working with the energetic cords between people and their animals.
Most people find this of great service in moving through their loss with much greater ease and can come to shift how they are in relationship with their animals after their passing.
Q: Does Sandy teach how to learn animal communication, Tellington TTouch®, using Flower Essences and Essential Oils with people and animals? Â
A: Yes!  Sandy has several ways for you to learn.Â
Click on each item below to learn more:
* Get Your Free Gift – an Animal Communication Kit
* Animal Communication
* Tellington TTouch, Essential Oils & Flower Essences Program for animals
* Energy Healing
* Pet Hospice
* TTouch-for-You® for Self Care
* BEMER for you and your horses
Q: How can I be notified of upcoming classes, courses, programs?
A: Sign up for 'Animal Wisdoms,' the One Heart Ezine with your free "Animal Communication Kit"
Q: How do I get started working with Sandy?
A: Â Click Here to set up a private session.
About Sandy Rakowitz: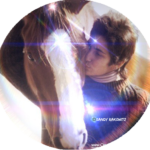 Sandy specializes in empowering people to access the Divine Spark in themselves, and 'All-That-Is' through Animal Communication, Energy Healing with people and animals, Tellingon TTouch, Essential Oils, Money Empowerment, Life & Business Coaching plus channeled holistic healing methods, including her Creative Art Journaling process and the Awaken Animal Communication Method.
She empowers people to access and develop their natural Intuitive, and Deepest Knowing, while awakening their life purpose. www.OneHeartHealingCenter.com