Messages from the Animals…
Optimizing your Animal's Health and Well-being…

Dive more deeply…
…Tapping into Your Inner Wisdoms,
and Deepen the Bond with your Animals and Spirit…
These are a few of the areas I got to address,
and develop while I attended
The Rise Event with Marilee Tolen…
I was one of many heart-centered
healing professionals….
…who are all entrepreneurs….
…and it was so awesome! Â
For the 2nd year in a row, I was asked to participate in Marilee's
Success Panel at her ever inspiring Rise Event. Â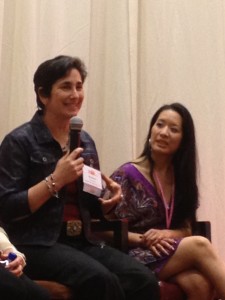 This is such an honor to be among this talented
group of women. Â
Many of you know I love to teach…
….no need to contain myself at this event…
….so I gathered some of the other Pet Professionals attending….

….and I lead them through
a really quick,
but highly effective technique
to add to their toolbox.
I combined principles of Animal Communication,
Energy Healing and Tellington TTouch
with this skill -Â which is part of
The One Heart System of Animal Whispering….
I walked them through a a few simple steps…
And asked these wonderful folks
what kinds of applications and benefits
they thought this technique
would have for them with
their animals and clients…
Here's a few of their comments:
•Dog Groomer of 36 years, Stephanie Douglas
said she'd never done anything like this before,
and felt it would help settle fearful or nervous
dogs before grooming, scissoring
or before clipping their coat or toenails–
– Stephanie thought this technique is a great preparation
before doing ANYTHING with her dog clients!Â
•Kate Brown, of Stress Free Animals, a Clinical Aromatherapist and
Healing Touch Practitioner said she'd add it
to working with excitable dogs
to help them focus and get their attention
more easily before she begins working with them.
•Whale and Dolphin Channel, Creator of the 'Sugar Says'
Oracle Cards of Wisdom, Linda Gareh-Applegate said she looks forward
to using this technique with her 'Fashionista' cat Sugar
to help her decrease the stress of photo shoots. Â
Check out the Video I just made about the event -Â
Â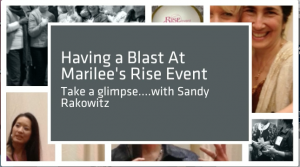 And, I've been busy behind the scenes…
….developing new classes, programs and products – all for you,
to help you and the animals you love.
Keep a look out, they are coming soon…..
Meanwhile….
Want coaching to learn
The One Heart System of
Whispering with Animals?
So you can….Â
–Learn What Your Animals Are Saying;Â
–Develop Skills to Integrate Holistic Tools for Animal Health,Â
  Behavioral, End-of-Life and Pet Hospice Care;
–And to Access Your Natural Skills, Abilities and Soul's Purpose.
Email sandy@onehearthealingcenter.com to scheduleÂ
a personal, complimentary Get Acquainted Call.
As always, I deeply appreciate your referrals.
ask your friends to sign up to get the One Heart Ezine…
where you get:
-Complementary 7 part Video E-Course onÂ
using Essential Oils with Animals
and the very popular Animal Wisdoms weekly Ezine
just go to www.OneHeartHealingCenter.com -Â
…and keep the referrals coming!
Thanks to all of you for your interest….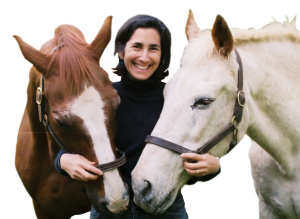 …and support in this work…
…your love of animals and healing.
…and for being wonderful You!
Sandy & The One Heart Critters
  Â
Visit the One Heart Healing Center website!
PERMISSION TO REPRINT:
Please share and reprint any items from Sandy Rakowitz'
One Heart Healing Center Animal Wisdoms Newsletter in your
own print or electronic newsletter if you include the following:
Reprinted from Sandy Rakowitz. Subscribe at:
www.OneHeartHealingCenter.com
WAS THIS FORWARDED TO YOU?
Get this newsletter to your inbox every week by subscribing at:
www.OneHeartHealingCenter.com
DISCLAIMER:
This information is intended for educational purposes only and is
not a substitute for medical care for people or animals.
No diagnosis or prescriptions are given or intended for
any health issues or conditions.
Â