Release Accumulated Emotional Pain
* Let your Akashic Masters help you move with grace and ease
through beliefs that have held you back, kept you small, and stuck.
* Clear hidden beliefs and outdated patterns, blocks and constrictions.
* Get support and healing in releasing that which no longer serves you on your true path. 
* Connect with the Soul of Your Business for information and clarity on it's plan.
So you can….
*Reconnect with Your Divinity and Purpose
*Discover more about your Soul's Plan
*Connect with the Soul of Your Business – for it's plan
People who have booked an Akashic Record Consult have said things like:
"This is so profound;  Right on;  This is so clarifying, helpful, validating, insightful, healing, fascinating, informative; This went beyond my expectations."
Take advantage of releasing that which is no longer needed.
Click Here to book your Akashic Record Consult now.
(You will then be sent an email with a calendar link and additoinal info.)
Talk with you soon,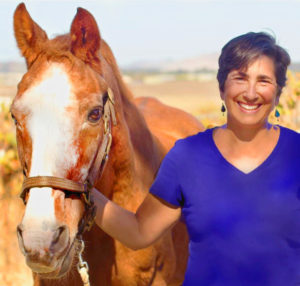 Sandy Rakowitz is a Certified Akashic Consultant and Healer, Multidimensional Life and Business Coach, and Animal Communicator.  She creates empowering, heart opening, transformational experiences in 1:1 consults and through unique healing adventure programs.
In 1:1 Akashic Record Consults clear accumulated pain, release of outdated, constricted beliefs, turn grief and challenging emotions into fuel for forward motion, transform deeply held stuck patterns, understand more about your soul's purpose.
Are you a business owner? Sandy specializes in assisting business owners to access the Soul of their Business to learn their next edge of business growth.
In Sandy's Multidimensional Soul Path Healing Adventure Program, experience a rare and safe haven for in-depth self-discovery, creativity, awakening your divinity, uncovering the soul of your business and finding your Mojo! 
"I feel like I won the lottery!
Sandy you add gentleness to working with business and money. Instead of feeling defensive around money, this gentle process is really helpful, exciting and freeing."   Kris Otto, Bailey, CO
Make your unfulfilled dreams happen. Live life on purpose. Increase self-worth, net-worth, and thrive. 
Set up a 1:1 Consult, or Book a conversation to enter a multidimensional healing adventure program.