Before Something New Emerged….
…One of my clients recently realized an old thought pattern.
She saw she's been reacting from fear most of her life,
and felt driven to please others.
One way the people pleasing behavior showed up was
to spend money on others, and not herself.
She processed through fear and self denial in class, in real time.
From deep within emerged something new.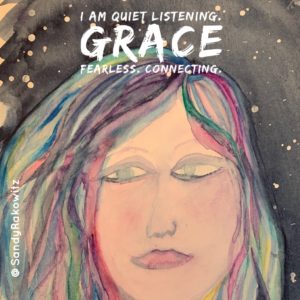 She now says "I am quiet listening. Grace. Fearless. Connecting."
Ready to identify and let go of what's not serving you?
And become fearless?
Book a Before & After Consult – Click here
With appreciation,
Sandy
About Sandy Rakowitz: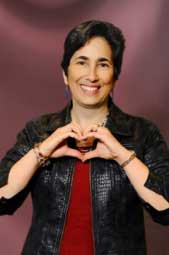 Sandy Rakowitz is a Multidimensional Life and Business Coach who creates heart opening, transformational experiences, 1:1 and in groups, to guide you to reconnect with your Divinity and Purpose so you can bring your dreams and vision into reality.

What people are saying about working with Sandy:
"The Akashic Reading with Sandy was stunningly beautiful, reassuring and consoling.  I felt peaceful, joy, stability, confidence, truth and clarity.  I am recognizing and understanding myself more than ever and i like myself more."
~ Kris, Colorado

"I'm having huge breakthroughs in coaching with Sandy. Since the death of my husband less than a year ago, I am not debilitated with grief anymore.
I am able to speak up in new ways. I speak my truth, without fear.   I'm having positive conversations I've not been able to have before.   
I am hearing spiritual beings again.  It's been years since I have been able to do so.
I am getting amazing feedback about how I seem to people who've known me a long time. I am going in the direction I want now. "
~ Penny, Nashville, TN

"I recognize I will Forever handle things differently in my life. I stopped my panic. I felt my emotions.  I am making decisions differently – even regarding money which has been a struggle previously."
~ Emily, Paynesville, OH

"Normally I absorb too much from others. Today, for the first time while talking with my ex, I had boundaries in a way that was new, and has not been normal for me. I was not overly connected.   It was very calming to have new boundaries."
~ Lynn, Silver Spring, MD