Empowering Animal Communication Soul to Soul
Embrace the Journey through the Eyes and Hearts of the Big Cats
A Once in a Lifetime Experience
September 29 – October 2, 2019
Tampa, Florida
Big Cat Rescue & Sanctuary
Join Sandy Rakowitz, founder of One Heart Healing Center on this Big Cat Animal Communication Adventure.
A Few of Your Adventure Highlights:
– Be INSPIRED by communicating telepathically with Tigers, Lions, Leopards, Cougars, Lynx, Jaguar
–  GATHER important messages from Big Cats with guidance for your life's purpose and navigating daily life
– ENJOY the expertise of a Big Cat Guide, and an Animal Communication Mentor 
– DISCOVER Your Big Cat 'Totem Medicine' – Unique for YOU 
– INDULGE Your Creative Expression. Create your own Big Cat 'Power Medicine' Art Journal to take home.
– EXPERIENCE the Serenity and Peacefulness of the Big Cat Sanctuary
–  SAVOR the Thrill of being in close, intimate contact with these magnificent Big Cats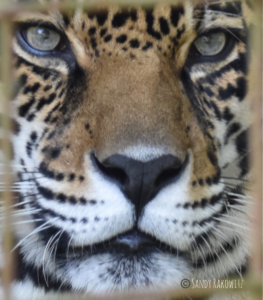 Learn to communicate with Lions, Tigers, Leopards, Lynx…
DISCOVER Your Unique Big Cat 'Power Medicine' 
INDULGE Your Creativity
FOR A DETAILED DAY TO DAY ITINERARY VISIT OUR COMPLETE EVENT PAGE
This four day transformational event includes:
* Entrance Fees, three private guided group tours at Big Cat Rescue 
* Full participation in learning Animal Communication with the Big Cats
* Discovering your Big Cat Spirit Guides
* Creating your own Big Cat Book to take home with you
* Yummy snacks
* Delicious lunches
* Private Group Transportation between the hotel and the Big Cat Rescue Sanctuary
This will be a small and intimate group.  
BONUSES for Your Big Cat Adventure:
Pre-Trip Meet & Greet ONLINE, Orientation, & Guided Journey to get started with the Big Cats

Fun and Memorable Big Cat Gifts

Beautiful Big Cat Art Journal to design & create

Inspiring Art Supplies for each person to use during your adventure, and to take home
Hotel Accommodations are not included, but special group rates are available at The Sailport Waterfront Suites.
Visit our Event Page for Group Code and Contact Information
Take a peek at our past experience!
Do you have any questions? Let's chat.
Please Email Sandy@OneHeartHealingCenter.com with your questions.
or Call 434-996-3595 to set up a time to talk.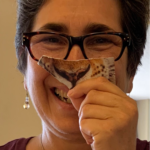 About Sandy Rakowitz:
Sandy specializes in empowering people to access the Divine Spark in themselves, and 'All-That-Is' through Animal Communication, Energy Healing with people and animals, Tellingon TTouch, Essential Oils, Money Empowerment, Life & Business Coaching plus channeled holistic healing methods, including her Creative Art Journaling process and the Awaken Animal Communication Method.
She empowers people to access and develop their natural Intuitive, and Deepest Knowing, while awakening their life purpose. www.OneHeartHealingCenter.com