The first time I "heard" my horse Ibis speak, I was astounded at his perspective and all that spilled out of him.
He had been 'acting out' prior to this, so I thought the issue was all about him. Â
Turns out he had been trying to tell me quite a few things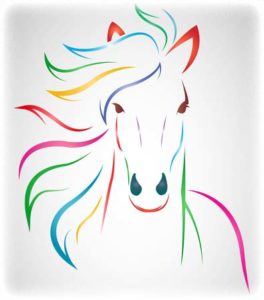 about himself, me, and what we were doing – or not doing.
He said he didn't understand what people, humans, me, expected or wanted from him…
I had thought I was communicating clearly. I was a horse trainer after all.  The dozens of  horses I had trained seemed to understand what I wanted…
I found out I wasn't clear at all. Â And this relationship wasn't only about what I wanted!
That was around 1988… Ibis was 6 or 7, and I was in my late 20's. Â Fortunately, my world was being rocked open, I had ALOT to learn! Â
And he was the PERFECT one to Rock my world!
He also said he wasn't sure he wanted to stay alive.
I was shocked…and this experience cracked something open inside me. Â
This was a turning point in opening to new perspectives. I learned that what seems like bad behavior usually goes far deeper than meets the eye.

The trajectory of my life's work changed from that conversation! Â A wake-up call had been delivered.Â
Over the years, Ibis has continued to call me forward to learn about myself. Â To truly listen through my heart. Â To go far deeper, across dimensions than I thought I could go. Â To let go of the constraints of mind and beliefs of training horses, living life, and what was important.
He brought me into the 'commune' part of communicating.
Thirty years later, he is very much alive, bright eyed and galloping.Â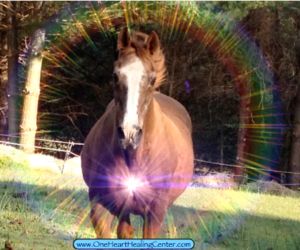 Ibis, the same horse that wasn't sure he wanted to stay alive when he was 6 years old, has just turned 37!
Together, we developed the Awaken Animal Communication Method that is taught in the Live Your Best Life Animal Communication Program.
I say together because Ibis has shown me new and different ways to understand, relate and behave with animals, myself, and people. Â Ways that are more in tune with my heart and deeper inner-being.
His communications helped me break through barriers to connecting and communicating that I may not have found otherwise. He continues to show me the way forward, growing and deepening. Â
Ibis and I are so happy each time we begin another animal communication group, helping others in learning and awakening together.
This is our purpose coming alive – for humans to learn to connect more deeply and fully with animals, themselves, with Source, to evolve.
Join us in the next online group, for you and your own animals to understand each other more fully, and learn to converse to bring forward 'the Commune in Your Communication' together.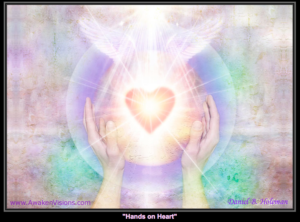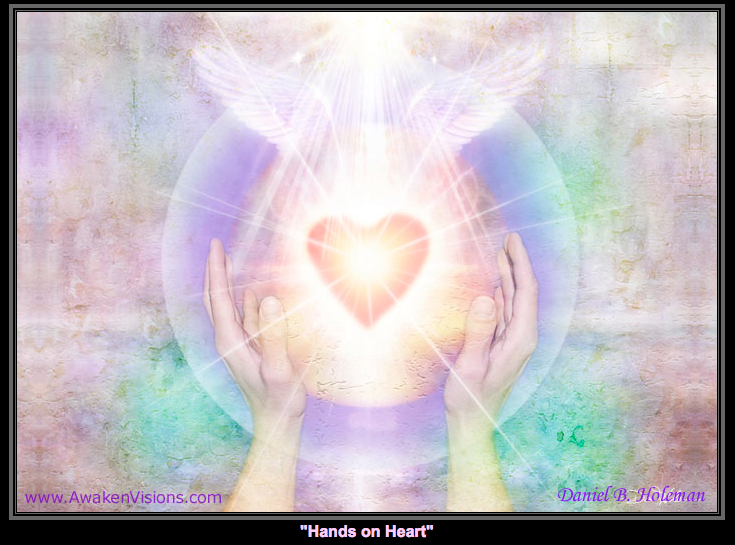 Enrollment is open. There is still time for you to come into the program.
Want to dive into and refine the natural ways you sense energy and information? Â
 Are you an empath who gets overwhelmed with others stuff and want to learn more effective ways of knowing what is yours, what is there's, and being able to stay clearer? Â
Imagine the relief when you are not carrying everyone else's stuff! Â This creates so much more clarity to hear and know what is coming from the animals.
Want to open to your authentic range and depths of your own intuition? Â To your own abilities for interspecies telepathic connections?
Have you said Yes to any of these questions?  If so, I invite you to join us in Live Your Best Life Animal Communication program – Click Here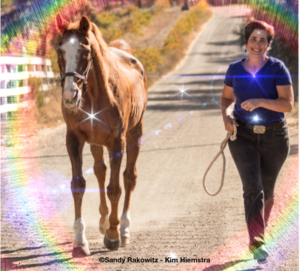 Sandy & Ibis
P.S. In the first class we began getting to know what grounding, centering and clearing your energy from others to create space for you and the messages you desire to receive feels like.
We spent time using breath as a gateway into communication across species; and why these areas are so important for Interspecies Communication.Â
Plus, I lead people into receiving information from their own and other's animals – all in the first class!
Find out all the details about this newly forming, twice a month, 4 month program, and save your seat for the upcoming classes – https://onehearthealingcenter.com/animal-communication-certification/
Questions? Just email Sandy@OneHeartHealingCenter.com
About Sandy Rakowitz: Â
Sandy specializes in empowering people to access the Divine Spark in themselves, and 'All-That-Is' through Animal Communication, Energy Healing with people and animals, Tellingon TTouch, Essential Oils, Money Empowerment, Life & Business Coaching plus channeled holistic healing methods, including her Creative Art Journaling process and the Awaken Animal Communication Method.
She empowers people to access and develop their natural Intuitive, Deepest Knowing while awakening their life purpose. www.OneHeartHealingCenter.com
Please Share!