Livestream Tour Highlights while at 'From the Heart Animal Sanctuary' with One Heart Adventures and Sandy Rakowitz.
We heard rescue stories for the goats, sheep, Alpaca, horses, mini-donkeys, and Siberian Huskies and beautiful, friendly cow.
We got to meet the co-founders of the sanctuary, Leslie and Joe Thomas, seeing kindness in action, watched the Huskies, goats, and mini-donkeys play.
Follow Live-streamer Sandy Rakowitz and One Heart Adventures to get into the next tour online
Click Here
Get notified of upcoming classes, programs, and updates of Sandy's adventures with healing and animals, and get your free animal communication kit here: https://onehearthealingcenter.com/gift2/
About Sandy Rakowitz: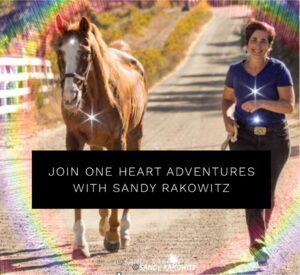 Sandy Rakowitz has been leading empowering soul journeys and soul transformation experiences with people and animals since 1989. 
She is dedicated to helping people and their animals live their best lives, living on purpose, turning their dreams into reality.