One Heart Events Coming Up
There are many events coming up with Sandy Rakowitz in California, and across the country as well as online. Interviews and additional ways to learn with Sandy will also be posted here.  
Keep checking back for updates on events with TTouch, Animal Communication, Money Breakthroughs, ways to enhance health through increased micro-circulation, and more.  To easily stay up to date, make sure you are on the Animal Wisdoms eNewsletter list. 
Scroll down for additional events. Want to Work with Sandy? Click Here


Live Your Best Life 'Animal Communication' IMMERSION 2019 Certification Program – Practice Group with Training, Mentoring and Lifetime access to the Home-Study Certification Program.  Learn in depth Animal Communication skills.  Enhance your Intuition, Develop Your Psychic Skills.   This Live Group Is about living consciously, mindfully with your animals using the Awaken Animal Communication Process – which is also a Way Of Being In Life.  Join this dynamic, compassionate, group.  Space still available.  January – April 2019. You can begin he home study as soon as you register.  Join now with $300 off. Click here  


Tellington 'TTouch-for-You® IMMERSION – An In Depth Training Series – Self Paced Study.   ONLINE – With Linda Tellington-Jones, Founder of Tellington TTouch®, in collaboration with myself- Sandy Rakowitz & Elinor Silverstein. Empowering Self-Help For YOUR OWN CARE, and for Sharing with Friends, Family, Co-Workers, Clients and Patients, and as a Caregiver. Full Program Details and Registration – Click Here


Tellington TTouch-for-You® Co-Creating Heaven-On-Earth: Remember Your Perfection, Oneness with Divine Spirit & with All That Is;  a 6-month Interactive ONLINE Training.  Join us as we explore the Merging of Quantum Science and Spirituality at the Heart of Tellington TTouch®. The Empowering 'Heaven' program is combined with the potent IMMERSION self-study program.
Learn to apply advanced hands-on, mindful practices to awaken and activate higher vibrations of conscious awareness. Engage your personal, precious, unique gifts while tapping into the quantum field of 'what is possible,' and mindfully creating your lifemoment-to-moment.
Practice focusing your ability to shift the energy of your thoughts about yourselves and your cells. Gain knowledge and skills to move beyond the restrictions of physical limitations.
Click Here for full program details and to register.


Friends of Asian Elephants December, 2018, I've been invited to go to the world's first Elephant Hospital!! Donate to fund the elephant's care with a medical device to support those Elephants who have prosthetics because they stepped on a land mine!


'Big Cat' Animal Communication Adventure October 2019, Tampa, Florida – with Sandy Rakowitz Planning is now occurring for Big Cats 2019.  Interested in becoming one of the Big Cat Tribe?  Email sandy@OneHeartHealingCenter.com to hear about the details and get on the wait list!
This is A UNIQUE, Live, In Person 5 day Animal Communication Workshop & Retreat which includes three PRIVATE TOURS at Big Cat Rescue in Tampa, Florida with a small, intimate group.
Here is a glimpse of this gathering: * Multiple Private Daytime Tours at Big Cat Rescue Sanctuary  (These tours are PRIVATE & EXCLUSIVE at this amazing Sanctuary ONLY with our group!) *Be INSPIRED Communicating with Lions, Tigers, Cheetahs, Panthers * Learn Steps to AWAKEN Your INNER Dr. Dolittle with the Big Cats! * DISCOVER Your Big Cat 'POWER MEDICINE' – Unique for YOU –  and Gain Insights with New Perspectives into your Life Direction & Soul's Purpose through the eyes of the 'Big Cats' * INDULGE Your Creative Expression and DESIGN a Precious & Priceless Big Cat POWER MEDICINE 'Art Journal'
This will be a very small, intimate group.  If you feel called to Join Us for the Big Cat 'Animal Communication' Adventure check out details and how to register – click here


Gifts of 'TTouch® For You' A deep dive introduction to Tellington TTouch For You®!  Join us to Unlock Your Own Gifts of unlearned knowledge, compassion and kindness, through the portal of Tellington TTouch, a gateway for intuitive wisdom.  Please note –  Lead by Linda Tellington-Jones, founder of Tellington TTouch, myself – Sandy Rakowitz, and Elinor Silverstein.
Available On-Demand, Online, Anytime from the convenience of your own home. Get Full Details and register: Click Here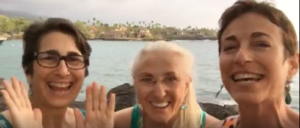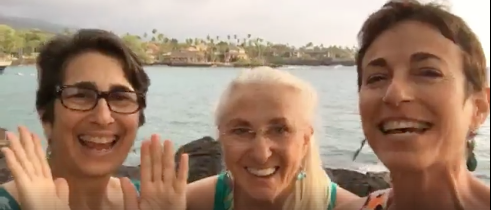 Transforming Times of Inner Turmoil with Sandy Rakowitz host, with Linda Tellington-Jones and Elinor Silverstein as guests.
Join us with people from all over the world to listen to this wise visionary talk about the divine nature within each of us and how this helps transform times of inner turmoil. Click here to register.  On Demand.  Free.


Transforming Chaos with Linda Tellington-Jones online talks about the Infinite Possibilities for Change.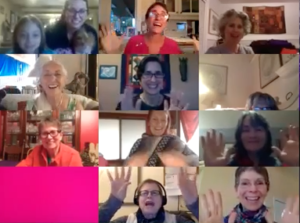 CLICK HERE to watch/ listen to "Transforming Chaos"  With Linda Tellington-Jones, hosted wtih Elinor Silverstein and myself, Sandy Rakowitz.Linda talks about what to do in a time of fear and chaos. What can you do for yourself and for others. How can you really take such excellent care of yourself and feel safe and emotionally healthy. On Demand.  Free.


Awaken Your Inner Dr. Dolittle Step In Faith with your natural intuitive and psychic abilities to connect more fully and deeply with your animals and nature through this inspiring talk with Sandy Rakowitz.  This talk will be part of their regular service.   LOCATION: Unity Five Cities, Valley Rd. Arroyo Grande, CA. TIME:  This will be part of their 10 am service. Please come join us!  Interested?  Get the Audio of the full class – CLICK here


The ART of FLOW  Creative Art Journaling – Private, 1:1 VIP DAY
Gain Energized Focus Crystal Clarity & Courage Create MORE of What You DO Want In Life 
This Empowering Creative, Art Journaling VIP, Private Day  This has been a popular workshop, now available for you privately! Using the power and potency of Creative Art Journaling to: * Cultivate a BETTER-FEELING internal story about the things that are important to you.   * Bring your HEART, MIND & SOUL – together in collaboration!   * Focus on what you WANT TO CREATE rather then what is stuck or not working. * Gain SOULFUL GUIDANCE to understand your direction and purpose * Uncover Your VISION and let your vision speak to you * Get UNSTUCK from doubt and fear about your direction, purpose, next steps * Find Your NEXT SIMPLE STEPS to creating and manifesting your vision
Perfect for times when you need to: * Get UNSTUCK * Create more FLOW * UNDERSTAND and CLARIFY challenging times or circumstances * Gain DIRECTION * Gather COURAGE * ENERGIZE your Positive Focus and Intention Imagine… …Getting Crystal Clear on your direction …Your Next Easiest Steps… …Integrating the logical, intuitive, creative aspects of yourself – through your heart… I can't wait or to share these simple, profound steps with you!   Request a conversation to see if The Art of Flow is right for you. Email Sandy@OneHeartHealingCenter.com


Jitter Busters For You and Your Dog  GENTLE, COMPASSIONATE, RESPECTFUL, EFFECTIVE Solutions for Reactive Dogs
Jitter Busters Formats: * Online – on demand in a comprehensive Holistic Wellness Training * Private 1:1 Jitter Buster intro sessions and packages with training.
Using innovative methods that are gentle, non-force, positive, compassionate and highly effective. Powerful for any dog who has challenging behaviors – of any kind.
Change is Possible!   Request a conversation to see if Jitter Busters is right for you and your dog.  sandy@onehearthealingcenter.com


Senior Dog Wellness Packages Keys to help your dogs age with more Grace & Ease
Learn a Step-By-Step System to ENHANCE: * Mobility * Coordination * Physical Balance * Old Joints, muscles, bones * Comfort Level * Recovery Time from exercise * Positive Attitude
All While DEEPENING Your Communication, Bond & Understanding Together!
 You can learn to help those old joints, muscles and bones feel better and enhance the quality of your dog's life as they age.
In San Luis Obispo, CA or online via Skype or Phone Call 434-996-3595 or email sandy@OneHeartHealingCenter.com questions.


Listen to Sandy Rakowitz talks with guest host, Jennifer Stover, about the gifts that animals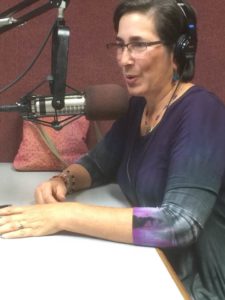 bring to us, and ways they help us… even dare us… to open our hearts – and, about enhancing confidence, performance, and health with your dogs, cats and horses.  Click here to listen to this and other inspiring and informative interviews with Sandy!

Make sure you are getting the Animal Wisdoms ezine for details on all upcoming events as they are announced!  2016 has many wonderful events coming covering stuff like essential oils, animal communication, money breakthrough methods, animal spirit guides, sacred money archetypes and MUCH MUCH MORE.
If you are not getting Animal Wisdoms sign up now so you don't miss a thing! 


Comments from Class Participants
"Sandy, thank you for giving so much in the phone conference tonight, for making it simple but profound.  Your deep love of animals comes through. 

Also thank you for teaching us that we, I, need to look at myself, when living with my cat family just as in any human relationship."  ~Judith Greene

"Wow, Your Class!  Thanks.   I tried one of the methods you gave us in class with my dog.  She almost immediately stretched out and closed her eyes – a very different reaction.  Usually, she'll accept petting for a minute or two, but then move away – especially if we stroke her legs. 

This time, however, she looked very relaxed, so I paused for a few moments and then continued with the steps you outlined.  She stretched again and moved around so I could get her other side.  After a few minutes of that, I paused again, let her absorb that. 

Then I continued using the methods as outlined and she loved it.  Stretched out, eyes closed, completely relaxed, even when I stroked her legs.  What a difference!  Thank you for such great information!" ~ Kristin Neubauer, Writer, Virginia


"Sandy's knowledge is astounding. Just by talking about the subject at hand, she taught me things I might never have had access to…"   ~ Anon


"WOW Sandy!  You really knocked my socks off.  That class was incredible.  Thank you so much. I can't get enough of this stuff!"   ~ Tara Dean, Horse Trainer, Virginia


"I really learned a lot from your class last night. Ginger and one of my cats Buddy were there with me. I can feel a weight lifted off of me with what I learned and can't wait to re-listen to the program. I think all the negative is what was being an issue with Ginger and I. I could also see a difference with my dogs at work with using what I learned. 

Ginger and I thank you for helping us. I had to laugh at the question asked at the end from the lady with the Malinois. That could have been me. Ginger barks at me all the time. I told her we need to work on a different way of talking and I think she is trying.

Almost a year later, Joanne shared this story with me of how she continues to use what she learned from this class:  "Logan and I had a big SAR certification test last weekend. I was very nervous and worried about the test. I sat and talked to him like I learned in the class I took from you a while back. I told him how he needed to find the line (the scent trail) and show me where it went.

Well we did a 1.4 mile trail in 58 minutes. Seven turns, two water crossings, two road crossing fields and woods. He was awesome. I just kept telling him to find the line. The evaluator said after the test it was like he had an earpiece and some one was telling him where all the turns were on the trail. 

I explained to the evaluator what I had been telling Logan and about what I had learned. He actually started using the same phrase the rest of the weekend. He said it made sense.

Thank you so much for what you do and the information you shared in your class. I just had to share this with you."

~ Joanne Kuchinski and K9 Logan IPWDA certified trailing dog, Virginia